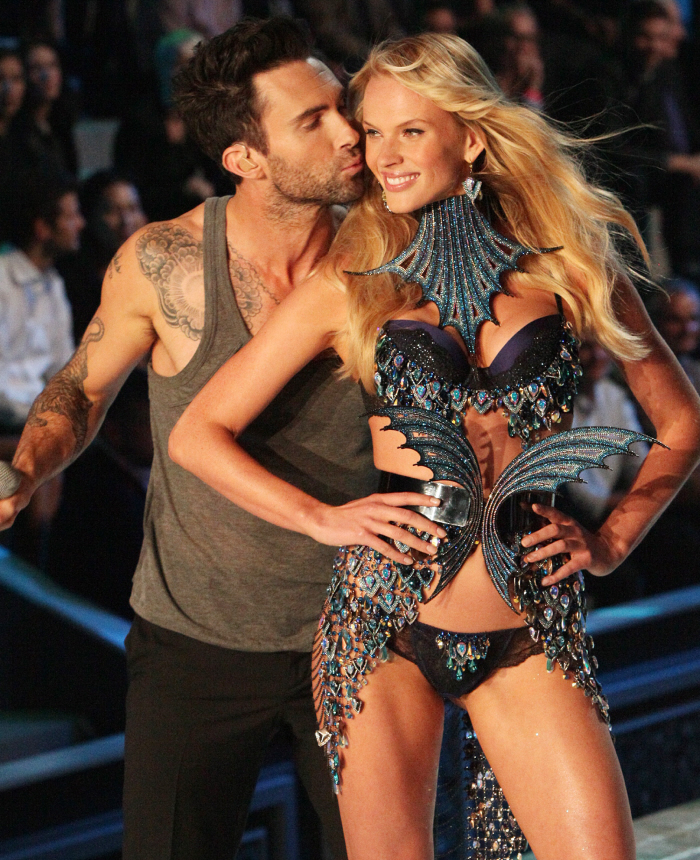 Nice Jewish boy back on the market people! Adam Levine, lead singer of Maroon 5, judge on The Voice (and singer of the dumbest-ass, most non-relative song on the planet "Moves Like Jagger") has split up with his hot model gal pal of 2 years Anne Vyalitsyna. Apparently there was a big fight and she made a statement back in January that he didn't treat her well, that's when the rumours started swirling of their split, but it took a few months for them to go public. I really thought those picture perfect kids were gonna make it.
Thanks to my Senior Nice-Jewish-Boy Correspondent in NJ for her tireless reporting.
OH! And on the local newsfront, Ex- Boyzone frontman, Ronan Keating, has split from his model wife of 14 years, Yvonne Keating. They both used the most subtle and discreet of break-up mediums, Twitter, to confirm the truth. The $40million fortune will be split between them, so me thinks she'll be ok, however, I really thought those kids, rocky relationship, rumours and all, were gonna make it.